Time to Get Active
Date:
Monday, January 8, 2018
Location:
Phoenix Country Club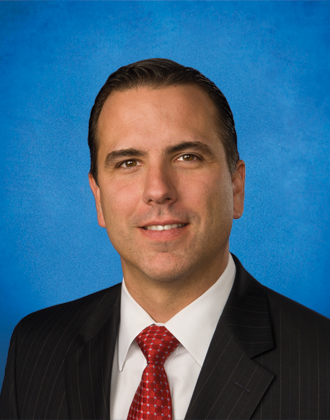 Presenter GEORGE RUSSELL, CFA
Institutional Portfolio Manager
Franklin Equity Group
Franklin Advisers, Inc.
San Mateo, California, United States

George Russell joined the Franklin Equity Group as an institutional portfolio manager in 2010. As a member of the U.S. Growth Equity Team, Mr. Russell's
primary responsibility is to represent the team and communicate the investment philosophy, process and current strategy to domestic and international clients,
as well as external gatekeepers and decision makers.
Mr. Russell has over twenty years of investment experience. He spent eleven years at McMorgan and Company where he served as an equity portfolio
manager and co-director of the equity group. More recently he worked at American Century Investments as a client portfolio manager covering quantitative
equity and asset allocation strategies.
Mr. Russell earned his B.S. in Business Administration from the University of Arizona and his M.B.A. from the Fuqua School of Business at Duke University.
He holds the Chartered Financial Analyst (CFA) charterholder designation.
Related Document(s):
Add to My Outlook Calendar (see Google Calendar Instructions)