Conservation Easements Everything You Want to Know, But Don't Even Know to Ask: A Case Study
Date:
Monday, May 1, 2017
Location:
Phoenix Country Club
Speaker:
Francine Lipman, JD, LL.M., MBA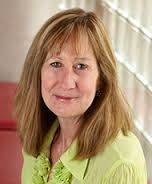 Conservation easements provide property owners with excellent charitable donation deductions and estate planning advantages. What is unusual about the tax benefits of conservation easements is that it is a partial interest donation, which are generally not deductible under the tax law. Professor Lipman will describe her own conservation easement complete with pictures of the Wisconsin forest and wetland that she continues to own, but is now preserved forever. A published article in the Harvard Environmental Law Review discusses the details.
Related Document(s):
Add to My Outlook Calendar (see Google Calendar Instructions)