March Program Meeting
Date:
Monday, March 6, 2023
Location:
Gainey Ranch Golf Club, 7600 E. Gainey Club Drive, Scottsdale, AZ 85258
Speaker:
Joel Schoenmeyer, JD
Thank you to our sponsor.

Topic: Planning with Digital Assets: During Life and Upon Death
Joel Schoenmeyer, JD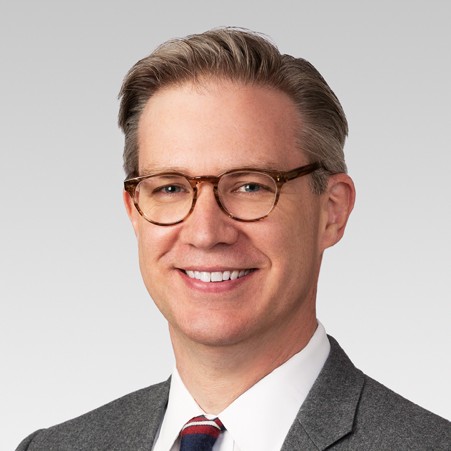 Joel Schoenmeyer is Senior Director, Family Wealth Strategies at BMO Family Office, an integrated wealth management provider that serves ultra-affluent individuals, families and family offices across their tax, estate, investment, philanthropic, risk and family capital needs. Joel works closely with ultra-affluent clients to define meaningful personal and estate planning goals and to structure plans to meet them. He assists clients on issues including wealth transfers, charitable/philanthropic planning, and business owner and corporate executive planning. Since graduating from law school, he has practiced solely in the area of trusts and estates, both in law firms and as a solo practitioner. Joel also spent a number of years working for another corporate fiduciary, first in its legal department and then as a Senior Trust Advisor and Team Lead as part of a group dealing with high net worth clients. Immediately prior to joining BMO Family Office, Joel was the National Head of Estate Settlement Services at BMO Wealth Management. Joel graduated with a BA in English with High Honors from Michigan State University in 1992. A member of Phi Beta Kappa, he earned his JD from the University of Michigan Law School in 1996. After spending many years in Illinois, Joel and his wife Ruth (a commercial real estate attorney) recently relocated to the Los Angeles area, where their daughter Sophia is already a senior at UCLA.
---
RSVP must be received by 12:00 noon on Wednesday, March 1, 2023. Registration will close at this time.
---
Submitting an RSVP for this event implies your agreement to the following COVID-19 policy.
---
Schedule
5:00 p.m. Networking
6:00 p.m. Dinner
6:20 p.m. Announcements
6:30 p.m. Program
7:30 p.m. Program Concludes
---
Dinner Menu
Salad
Baby Greens - Crumbled Feta, Dried Cranberries, & Honey Balsamic Vinaigrette
Entrees
Short Rib: pan sauce, lemon Broccolini, & Garlic Whipped Potatoes (GF/DF)
Vegan Option: Mushroom Risotto Cake with grilled asparagus and carrots in a plum sauce
Dessert
Berry Tart: dairy free whipped cream (DF)
---
EVENT CONDUCT STATEMENT
The Central Arizona Estate Planning Council ("CAEPC") is committed to providing all participants at our events with an inclusive and professional environment where they feel comfortable. These events include but are not limited to: educational programs and supplemental activities or programs included as a part of these events; webinars; and virtual and in-person board and committee activities and meetings; or presentations before local councils or to other organizations when speaking on behalf of CAEPC. Participants, who include attendees and their guests, volunteers, vendors, staff, and all others, are expected to conduct themselves in a manner that is welcoming, respectful and free from any form of discrimination, harassment, or retaliation. Disruptive or harassing behavior of any kind will not be tolerated. Participants asked to stop such behavior are expected to comply immediately. In keeping with our commitment to the health and safety of all participants, those who feel ill are asked not to attend in-person events or face to face activities. In the event that a participate feels unwell mid-conference, he/she/they are asked to refrain from attending any portion of the conference that includes face to face activities.
---
Attending without a reservation? Please read this.