EPG Study Group
Date:
Tuesday, October 22, 2019
Location:
Olive and Ivy - 7135 E. Camelback Road, Scottsdale, AZ 85251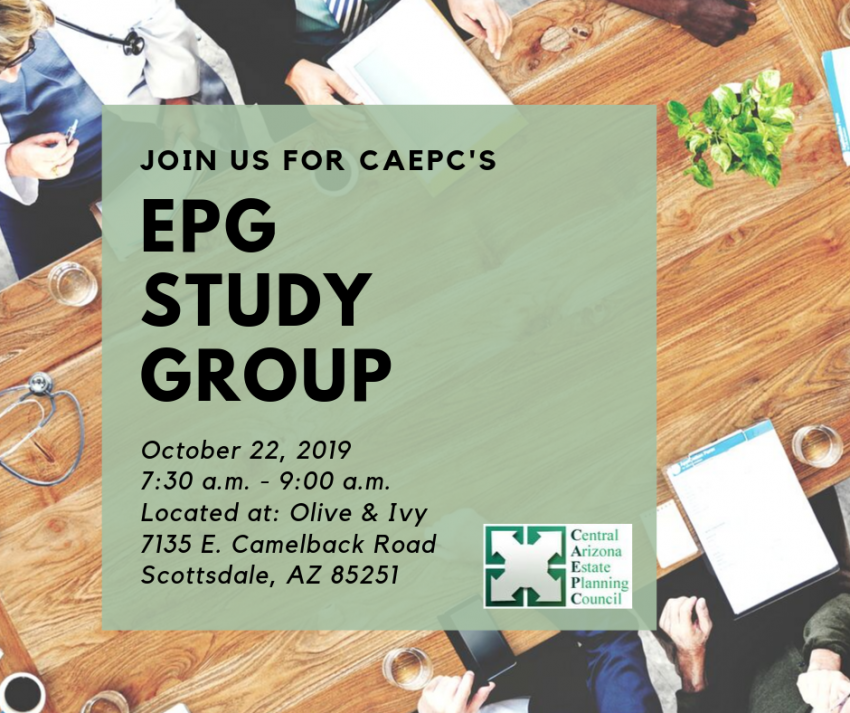 CAEPC's Emerging Professionals' Group is for anyone (member or nonmember) who is under the age of 40 or has less than 10 years of experience in the industry. It is an opportunity for networking, collaboration, and education. Come join us on October 22nd for the first Study Group event of the 2019-2020 season! The style of this event will be a roundtable discussion on different disciplines within the Council. We look forward to seeing you there!
---
Thank You to Our Sponsors!
---