Member Directory
William D Lee

, CFA, CFP®

Estate Planning

Financial Planning

Insurance Services- Business/Property-Casualty

Investment Management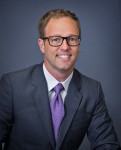 Portfolio Manager
Clarkston Private Client
6720 N. Scottsdale Rd.
ste 385
Return to Member Search Results
Use of this membership listing for mass solicitation is prohibited. Associate Members self-select professional disciplines and self report professional credentials. It is the Associate Member, not the CAEPC, that is responsible for the accuracy of that information. Users of this database, whether professional or public, are responsible for verifying the accuracy of any information contained in the membership directory.