May Program Meeting
Date:
Monday, May 1, 2023
Location:
Gainey Ranch Golf Club, 7600 E. Gainey Club Drive, Scottsdale, AZ 85258
Thank you to our sponsor.

Topic: Goblins Lamentation List: Unscrambling "Installment Obligations"
Paul S. Lee, J.D., LL.M. Chief Tax Strategist, The Northern Trust Company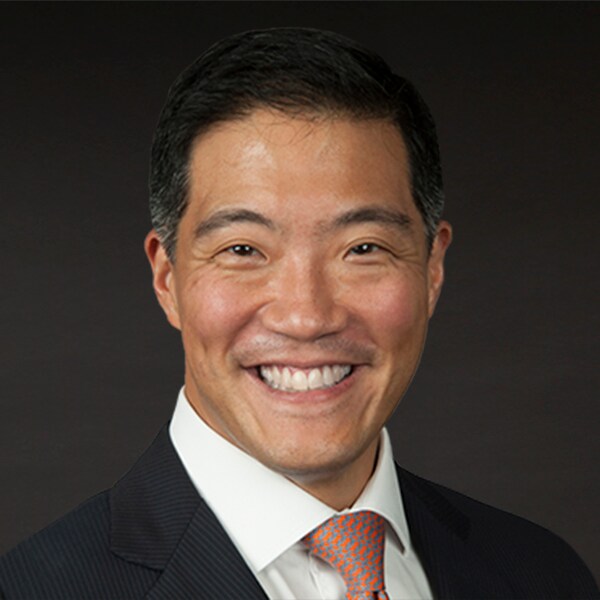 Paul is the Chief Tax Strategist for Northern Trust Wealth Management. In this role, he leads research and strategy development as it relates to tax issues and wealth planning. Paul specializes in advising and consulting with ultra-high-net-worth families and their businesses, with a focus on complex income, transfer, and international tax issues.
Prior to joining Northern Trust in 2015, Paul served as National Managing Director of Bernstein Global Wealth Management in New York. He began his career practicing law and became a partner in the Tax, Estate Planning and Wealth Protection Group at Smith, Gambrell & Russell, LLP in Atlanta.
He received his J.D. and LLM (Taxation) degrees, with honors, from Emory University School of Law, and B.A. degrees, cum laude, in English and Chemistry from Cornell University.
Paul is a Fellow of The American College of Trust and Estate Counsel and has been inducted into the NAEPC Estate Planning Hall of Fame® and designated an Accredited Estate Planner® (Distinguished). He served as the American Bar Association Advisor to the Uniform Law Commission Uniform Fiduciary Income and Principal Act. He has spoken at the Heckerling Institute on Estate Planning, ACTEC National Meeting, Southern Federal Tax Institute, USC Institute on Federal Taxation, Notre Dame Tax and Estate Planning Institute, AICPA National Tax Conference, and the AICPA Advanced Estate Planning Conference. His articles have been published by The ACTEC Law Journal, Tax Notes Federal, Tax Notes International, BNA Tax Management Estates, Gifts & Trusts Journal, BNA Tax Management Memorandum, Estate Planning Journal, Trusts & Estates, Estate Planning & Community Property Law Journal, The Practical Tax Lawyer, Major Tax Planning, and the Emory Law Journal. Paul co-authored the law review article, "Retaining, Sustaining and Obtaining Basis," which was awarded Outstanding Law Review Article in 2016 by the Texas Bar Foundation.
He is a member of the Advisory Committee for the Heckerling Institute on Estate Planning, Bloomberg BNA Estates, Gifts and Trusts Advisory Board, and the University of Florida Tax Institute Advisory Board.
---
RSVP must be received by 12:00 noon on Wednesday, April 26, 2023. Registration will close at this time.
---
Submitting an RSVP for this event implies your agreement to the following COVID-19 policy.
---
Dinner Menu
Salad
Wedge salad with iceberg, turkey bacon, baby heirloom tomatoes, pear vinaigrette (GF/DF)
Entrees
Chicken Cacciatore with peppers, olives, capers, and white wine tomato sauce, on a bed of Spanish rice
Vegan: Quinoa with roasted vegetables
Dessert
Double fudge chocolate cake (GF/V)
---
EVENT CONDUCT STATEMENT
The Central Arizona Estate Planning Council ("CAEPC") is committed to providing all participants at our events with an inclusive and professional environment where they feel comfortable. These events include but are not limited to: educational programs and supplemental activities or programs included as a part of these events; webinars; and virtual and in-person board and committee activities and meetings; or presentations before local councils or to other organizations when speaking on behalf of CAEPC. Participants, who include attendees and their guests, volunteers, vendors, staff, and all others, are expected to conduct themselves in a manner that is welcoming, respectful and free from any form of discrimination, harassment, or retaliation. Disruptive or harassing behavior of any kind will not be tolerated. Participants asked to stop such behavior are expected to comply immediately. In keeping with our commitment to the health and safety of all participants, those who feel ill are asked not to attend in-person events or face to face activities. In the event that a participate feels unwell mid-conference, he/she/they are asked to refrain from attending any portion of the conference that includes face to face activities.
---
Attending without a reservation? Please read this.