Current Developments in Trusts and Estates
Date:
Monday, February 7, 2022
Location:
Gainey Ranch Golf Club, 7600 E Gainey Club Dr, Scottsdale, AZ 85258
Thank you to our sponsor!

Turney P. Berry Esq.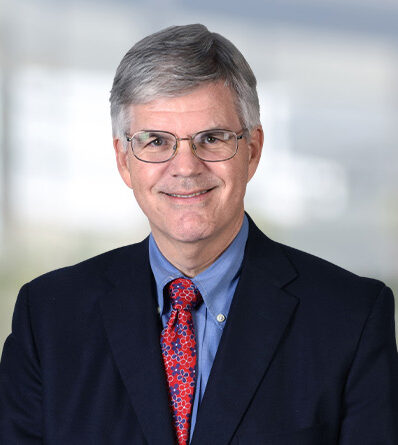 Turney P. Berry of Wyatt, Tarrant & Combs concentrates his practice in estate planning, fiduciary matters, and charitable planning. He is a member of the firm's executive committee and chairs its 26-lawyer Trusts, Estates & Personal Planning Service Team.
Mr. Berry is a past regent of the American College of Trust and Estate Counsel (ACTEC) and former president of the ACTEC Foundation. He is a fellow of the American College of Tax Counsel, and a member of a number of other civic and professional groups, including the Joint Editorial Board for the Uniform Trust and Estates Act. He has been certified as an Accredited Estate Planner by the National Association of Estate Planners & Councils and is listed in Woodward/White's "The Best Lawyers in America" and in the Kentucky Super Lawyer Magazine in the area of Trusts and Estates.
Mr. Berry has been an articles editor of "The Tax Lawyer," and a past chairperson of the Louisville Bar Association Probate and Estate Planning Section. He was an adjunct professor at Vanderbilt University, the University of Missouri, and the University of Louisville and regularly speaks at the nation's leading estate planning conferences. Mr. Berry is the author or co-author of three Tax Management Portfolios and is co-author of "Trust Law in Kentucky" (in progress). His articles have appeared frequently in numerous journals and magazines. Click here to learn more.
---
Submitting an RSVP for this event implies your agreement to the following COVID-19 policy.
---
Breakfast Menu
SWEET & SAVORY:
Seasonal Fresh Fruit & Berries
Eggs Benedict with Chipotle Hollandaise
Brioche French Toast with Powdered Sugar
Crispy Bacon & Chicken Apple Sausage
Berry Compote, Whipped Cream & Bourbon, Maple Syrup
Coffee and Orange Juice
---
Schedule
Registration and Breakfast: 7:30 a.m. to 8:30 a.m.
Session 1: 8:30 a.m. to 10:30 a.m.
Break: 10:30 a.m. to 10:45 a.m.
Session 2: 10:45 a.m. to 12:45 p.m.
End: 12:45 p.m.
---
Thank you to our sponsor!

Attendees understand and agree that their contact information may be shared with the event sponsor(s).
---
EVENT CONDUCT STATEMENT
The Central Arizona Estate Planning Council ("CAEPC") is committed to providing all participants at our events with an inclusive and professional environment where they feel comfortable. These events include but are not limited to: educational programs and supplemental activities or programs included as a part of these events; webinars; and virtual and in-person board and committee activities and meetings; or presentations before local councils or to other organizations when speaking on behalf of CAEPC. Participants, who include attendees and their guests, volunteers, vendors, staff, and all others, are expected to conduct themselves in a manner that is welcoming, respectful and free from any form of discrimination, harassment, or retaliation. Disruptive or harassing behavior of any kind will not be tolerated. Participants asked to stop such behavior are expected to comply immediately. In keeping with our commitment to the health and safety of all participants, those who feel ill are asked not to attend in-person events or face to face activities. In the event that a participate feels unwell mid-conference, he/she/they are asked to refrain from attending any portion of the conference that includes face to face activities.
---
Attending without a reservation? Please read this.