The Baker's Dozen: 13 Things That You May Not Know About Preparing a Federal Estate Tax Return
Date:
Monday, November 1, 2021
Location:
Gainey Ranch Golf Club, 7600 E Gainey Club Dr, Scottsdale, AZ 85258
Speaker:
George Karibjanian, Franklin Karibjanian & Law PLLC
George D. Karibjanian Esq.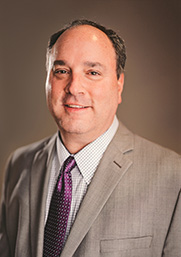 George D. Karibjanian is a Founding Member of Franklin Karibjanian & Law, a national boutique law firm based in Washington, D.C., with additional offices in Boca Raton, Florida and Naples, Florida. George is Board Certified by the Florida Bar in Wills, Trusts & Estates and is a Fellow in the American College of Trust and Estate Counsel, and is licensed to practice in Florida, D.C., Maryland and Virginia.
George divides his time between the firm's Boca Raton and Washington offices, spending the majority of his time in Boca Raton.
He earned his B.B.A. in Accounting from the University of Notre Dame in 1984, his J.D. from the Villanova University School of Law in 1987, and his LL.M. in Taxation from the University of Florida in 1988. George has practiced his entire legal career in South Florida (over 32 years), practicing exclusively in the areas of estate planning and probate and trust administration, and also represents numerous clients with respect to nuptial agreements. George has participated in over 184 formal presentations, either individually or as part of a panel discussion, to national, state-wide and local groups, and has over 80 publication credits in national and regional periodicals and journals. Born and raised in Vineland, New Jersey (in the heart of South Jersey), George has called Boca Raton home since 1988. Click here to read more.
---
Submitting an RSVP for this event implies your agreement to the following COVID-19 policy.
---
Schedule
5:00 p.m. Networking
6:00 p.m. Dinner
6:20 p.m. Announcements
6:30 p.m. Program
7:30 p.m. Program Concludes
---
Dinner Menu
Salad
Baby Spinach - craisons, feta cheese, creamy balsamic (GF)
Entrées
Homemade Meatloaf- haricot verts, potato mash, gravy (GF/DF)
Vegan Option: Vegetable stir fry w/ fried rice
Dessert
Poached Pear w/ Raspberry & Chocolate Sauce
---
Thank you to our sponsor!

Attendees understand and agree that their contact information may be shared with the event sponsor(s).
---
EVENT CONDUCT STATEMENT
The Central Arizona Estate Planning Council ("CAEPC") is committed to providing all participants at our events with an inclusive and professional environment where they feel comfortable. These events include but are not limited to: educational programs and supplemental activities or programs included as a part of these events; webinars; and virtual and in-person board and committee activities and meetings; or presentations before local councils or to other organizations when speaking on behalf of CAEPC. Participants, who include attendees and their guests, volunteers, vendors, staff, and all others, are expected to conduct themselves in a manner that is welcoming, respectful and free from any form of discrimination, harassment, or retaliation. Disruptive or harassing behavior of any kind will not be tolerated. Participants asked to stop such behavior are expected to comply immediately. In keeping with our commitment to the health and safety of all participants, those who feel ill are asked not to attend in-person events or face to face activities. In the event that a participate feels unwell mid-conference, he/she/they are asked to refrain from attending any portion of the conference that includes face to face activities.
---
Attending without a reservation? Please read this.