EPG Happy Hour
Date:
Thursday, November 14, 2019
Location:
Postino Kierland - 7030 E Greenway Pkwy, Scottsdale, AZ 85254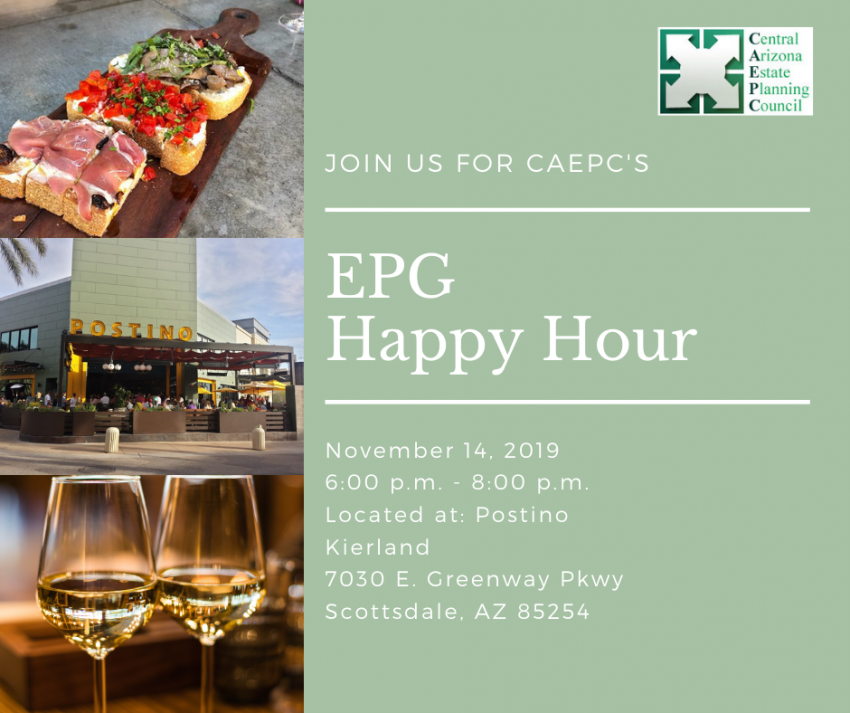 The Emerging Professionals' Group (EPG) of Central Arizona Estate Planning Council (CAEPC) is a vibrant group of younger professionals who are 40 years of age or younger or who have less than 10 years of experience. This group is focused on social and educational events for individuals newer to the professions involved with estate planning.

The professional demographic includes legal, accounting, investment, insurance, financial planning, and other related professions. It is an excellent group of growth-oriented professionals, who are becoming more entrenched in the estate planning profession and getting involved in CAEPC.

All events allow ample time for expanding one's professional network or building more substantial relationships with existing acquaintances.