THE UNIFORM VOIDABLE TRANSACTIONS ACT: GOOD FOR THE CREDITOR'S BAR, BUT BAD FOR THE ESTATE PLANNING BAR?
Date:
Monday, November 5, 2018
Location:
Orange Tree Golf Club
Speaker:
George D. Karibjanian, JD, LL.M., Franklin Karibjanian & Law, PLLC
Adopted by the National Conference of Commissioners on Uniform State Laws at its annual conference in Seattle, Washington during July 2014, the Uniform Voidable Transactions Act (the "UVTA") invites states to replace the better known Uniform Fraudulent Transfer Act. The UVTA, however, creates problems for estate planners. This talk addresses the issues from the planning perspective, presents an update on what some states are doing to correct the mistakes, and provides some suggestions as to how problems might be avoided in practice and how the current law might be improved.
Presenter: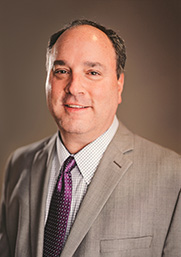 George D. Karibjanian, Esq., Partner, Franklin Karibjanian & Law, PLLC, Boca Raton, Florida and Washington, DC
Thank you to our sponsor:

Related Document(s):