What Every Estate Planner Should Know: The Asset Protection Consequences of Common Estate Planning Techniques
Date:
Monday, March 7, 2016
Location:
Phoenix Country Club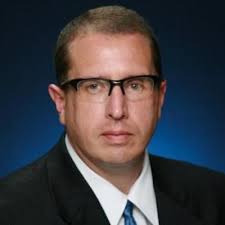 Join Us for a Discussion on Asset Protection
While asset protection planning and estate planning seem like a natural fit, there are areas in which they create difficulties for each other and sometimes are simply incompatible. Standard assumptions that one makes for estate planning may not be good for asset protection planning, and vice versa. This presentation explores the various intersections of asset protection planning and estate planning, and notes some of the problems in areas where they conflict.
This event is generously sponsored by:

Come early, share a cocktail with fellow planning professionals, and sit down to an excellent meal followed by a professionally delivered presentation.
Additional meeting information:

Be sure to sign in (and out if you are seeking CFP or Arizona Department of Insurance CE Credits).

Last minute cancellations: If you find you cannot attend, an e-mail to info@CAEPC.org gives us an idea of how many extra seats we may have for those arriving "at the door."

We love substitutes! If you can't attend, maybe someone else in your firm or practice would like to attend in your stead? As always, you can register your substitutes on-line, or send us a quick e-mail to info@CAEPC.org.
Menu: Modified Chef's Signature Salad: Belgium Endive, Spring Baby Lettuce, Thin Sliced Pears, Sun Dried Cherries, Boursin Cheese Dollops, and Spicy Candied Pecans with Apple Cider Vinaigrette Dressing; Rolls and Butter; Petite Roasted Airline Breast of Chicken with Lemon Beurre Blanc paired with Almond Crusted Walleye with Lemon Beurre Blanc; Parmesan Parsley Dusted Angel Hair Pasta; Broccoli Polonaise; Flourless Chocolate Cake with Painted Pool of Sauce
Related Document(s):